The Barents Blue project is secured power from the grid in Northern Norway
29. June 2023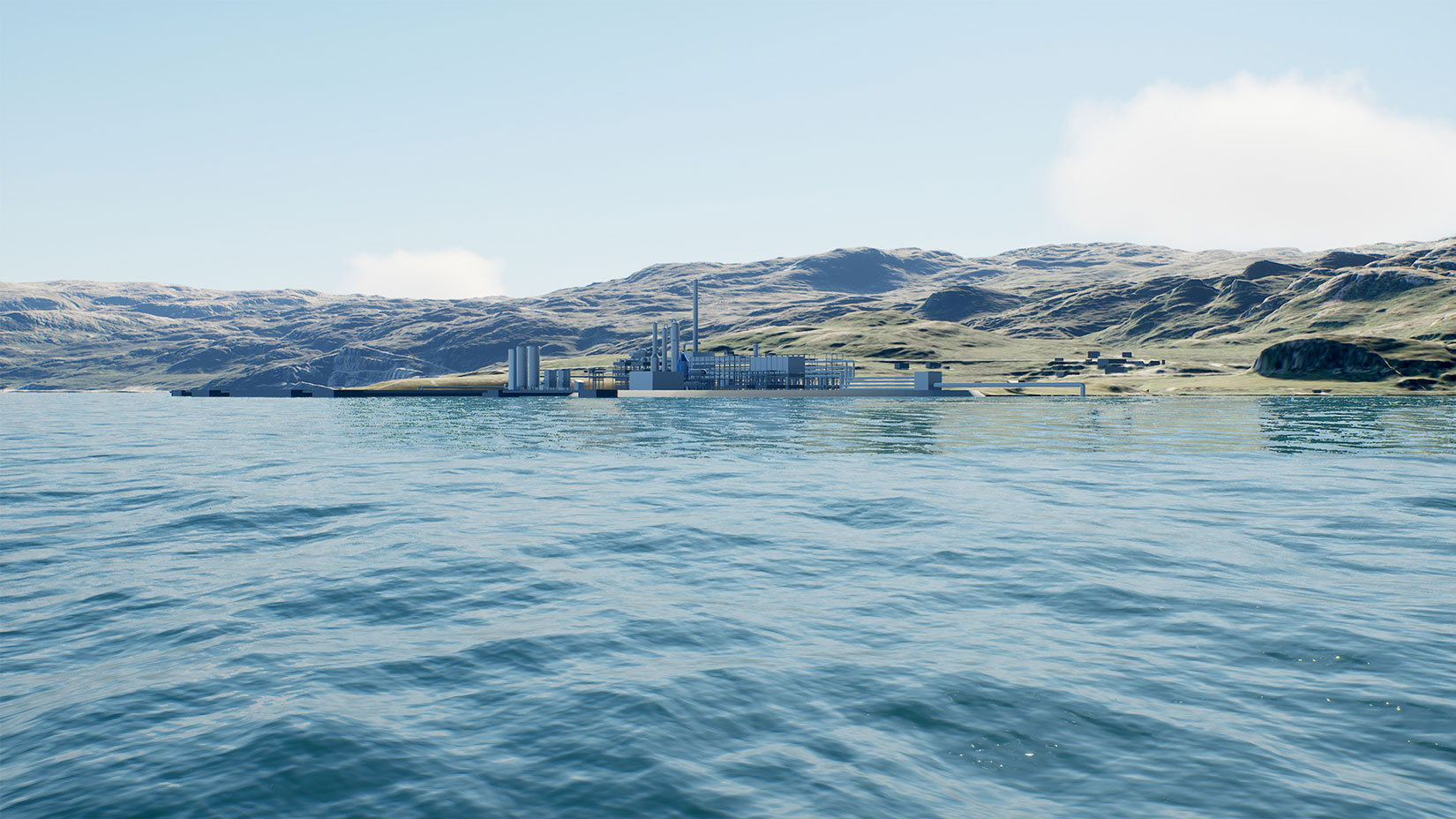 SANDNES, Norway 29 June 2023 – Horisont Energi (EURONEXT: HRGI) has secured sufficient power supply for the first stage of the Barents Blue project, Europe's largest clean ammonia plant located in Northern Norway. This clarification is positive for the project, and important for the continued development of a robust plant.

The Barents Blue project has today received approval of the application to Statnett for a power requirement of 45 MW.

«The approval is an important step for the further development and realization of the Barents Blue project towards the FEED phase. Clear framework conditions give us predictability to create green industry at large-scale in Northern Norway, with the goal to deliver clean ammonia (energy) to Europe» says CEO Bjørgulf Haukelidsæter Eidesen.

The Barents Blue project is of great importance to Hammerfest and the project will have a major impact on business development throughout the northern region. The project has been awarded NOK 482 million from Enova as part of the IPCEI Hydrogen project Hy2Use and is thus part of the hydrogen value chain in the EU.

Earlier this year, Horisont Energi signed a cooperation agreement with the Spanish ammonia company Fertiberia with the aim of securing a full partnership agreement for the Barents Blue project.
For further information, please contact:
About Horisont Energi
Horisont Energi (EURONEXT: HRGI) is a Norwegian clean energy company that provides clean energy and carbon transport and storage services. The company will transform gas, water and renewable energy into cost-leading clean ammonia and hydrogen and offer CO2 transportation and storage services using proprietary technology, paving the way for a low carbon economy. The company was founded in 2019 and is headquartered in Sandnes, Norway.