Barents Blue clean ammonia plant project status regarding reservation of power from the local power grid
23. March 2023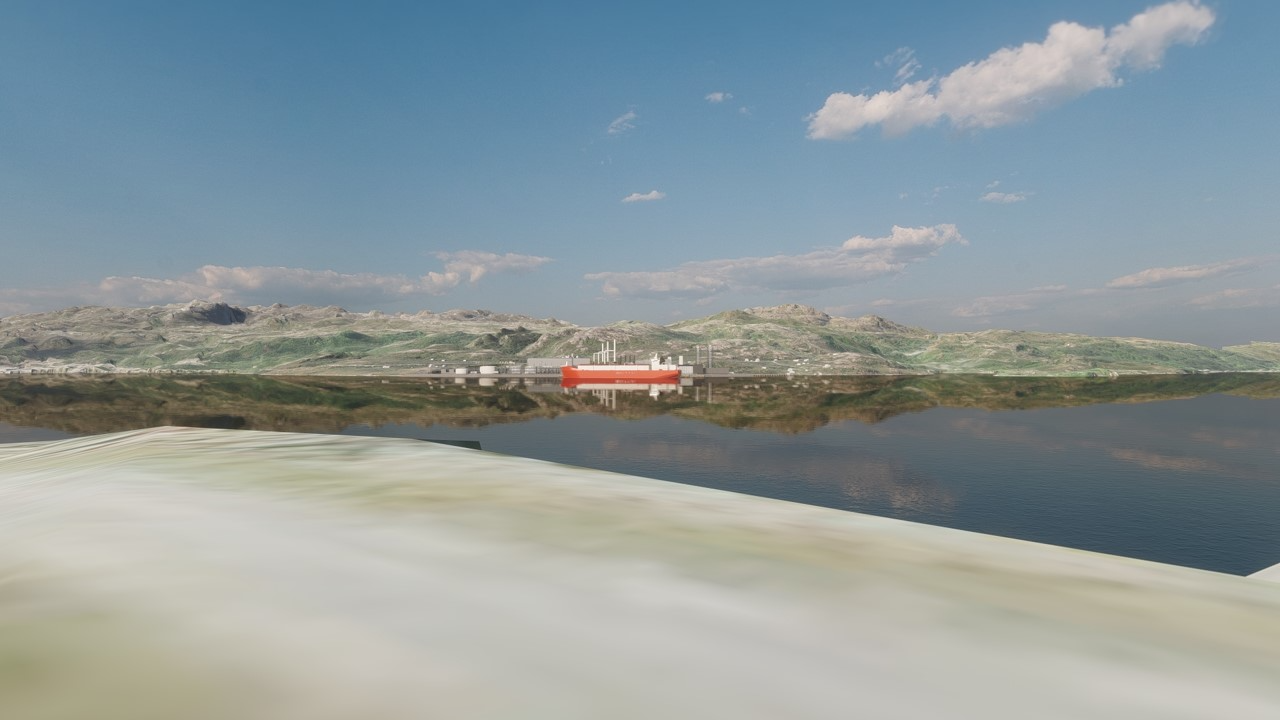 SANDNES, Norway 22 March 2023 – Horisont Energi (EURONEXT: HRGI), gives a project update on the Barents Blue project regarding connection to the local power grid. Power supply from the grid in Northern Norway is important for finalising the plant design and the further development of the Barents Blue project into the FEED phase.
Our initial application of 105 MW to the national grid company Statnett was rejected amongst many other projects early this year due to lack of power generation capacity into Northern Norway's main electrical grid. There are also limitations in transmission capacity, which means that some of the power allocations are based on conditions, i.e., they lose access in the event of major disruptions to the transmission network.
Statnett awards applicants on a "first come, first served" policy for projects with a defined need for power, which means that Statnett does not have the legal mandate to prioritise projects on parameters such size, project value or climate impact.
The Barents Blue project is of great importance to the local municipality in Hammerfest, as the project will have large impact on industrial development in the region. The project has also been awarded 482 million NOK from Enova as part of the IPCEI Hydrogen project Hy2Use, thus being part of the hydrogen value chain in EU.
Horisont Energi has worked closely with Lucerna (the local grid company in Hammerfest) and Statnett to secure sufficient power supply to the Barents Blue project. Horisont Energi has had a meeting with Statnett and Lucerna about how we can secure the necessary access to power given the power situation in the north. The rejection we received was based on an application for 3 ammonia trains with a total power need of 105 MW. There is a possibility that some already allocated power will be released as a result of some of the previous allocations not being used within a reasonable period of time. Lucerna's application on behalf of Horisont Energi is early in the queue of applicants and this position will not change with a revised application. In accordance with current rules, Statnett allocates power in the grid based on a «first come, first served» principle to projects that can demonstrate a real power need. Together with Lucerna, Horisont Energi will revise the application to include only one ammonia train at this time with a maximum power need of 45 MW.
Horisont Energi has adjusted the first development phase of the project from two ammonia production trains to one train for various reasons which includes the power supply shortage in Northern Norway and will revise our application and reduce the power demand from 105 MW to 35-45 MW.
«An important element in the establishment of the Barents Blue project is secure access to electric power. Our first application was rejected along with most other applications. The recent period has shown that there are clear limitations to the allocation of new power. We are now making the necessary changes to address the situation and look forward to getting a clarification on this," says Bjørgulf Haukelidsæter Eidesen, CEO at Horisont Energi.
Statnett is in the process of revising already approved applications to potentially relieve reserved power in projects that may be further away from investment decisions, or projects that potentially have reserved more power than needed.
The decision on awarding new power reservations to the power stem grid is expected before summer 2023.
Lucerna is continuing to work on the concession for the grid connection to the 132 kV regional grid for the ammonia plant and the location of a switchgear station for the entire industrial area.
Horisont Energi is also working to establish consumption figures for the power needs during the construction phase, as this will affect Lucerna's 22 kV distribution grid and necessitate changes.
For further information, please contact:
About Horisont
Energi Horisont Energi (EURONEXT: HRGI) is a Norwegian clean energy company that will provide clean energy and carbon transport and storage services. The company will transform gas into cost-leading clean ammonia and hydrogen and offer CO2 transportation and storage solutions using proprietary technology, paving the way for a low carbon economy. The company was founded in 2019 and is headquartered in Sandnes, Norway.
You can follow us at:
https://twitter.com/horisontenergi  https://www.linkedin.com/company/horisontenergi/